Symbol Security Campaign Schedule
Campaign Schedule
Print Created by: Cristian Pelaez
Note: This schedule is only available for Short Campaigns.
Once your campaign has been created you will be able to see the schedule of when emails will be sent by clicking on the button "See Campaign Schedule" located at the right side of the campaign details view.
Based on our different email Sending Strategies, our application creates a schedule for each campaign based on the details configured within that campaign.
By looking at the screen below you can see an example of how the schedule of a small campaign looks: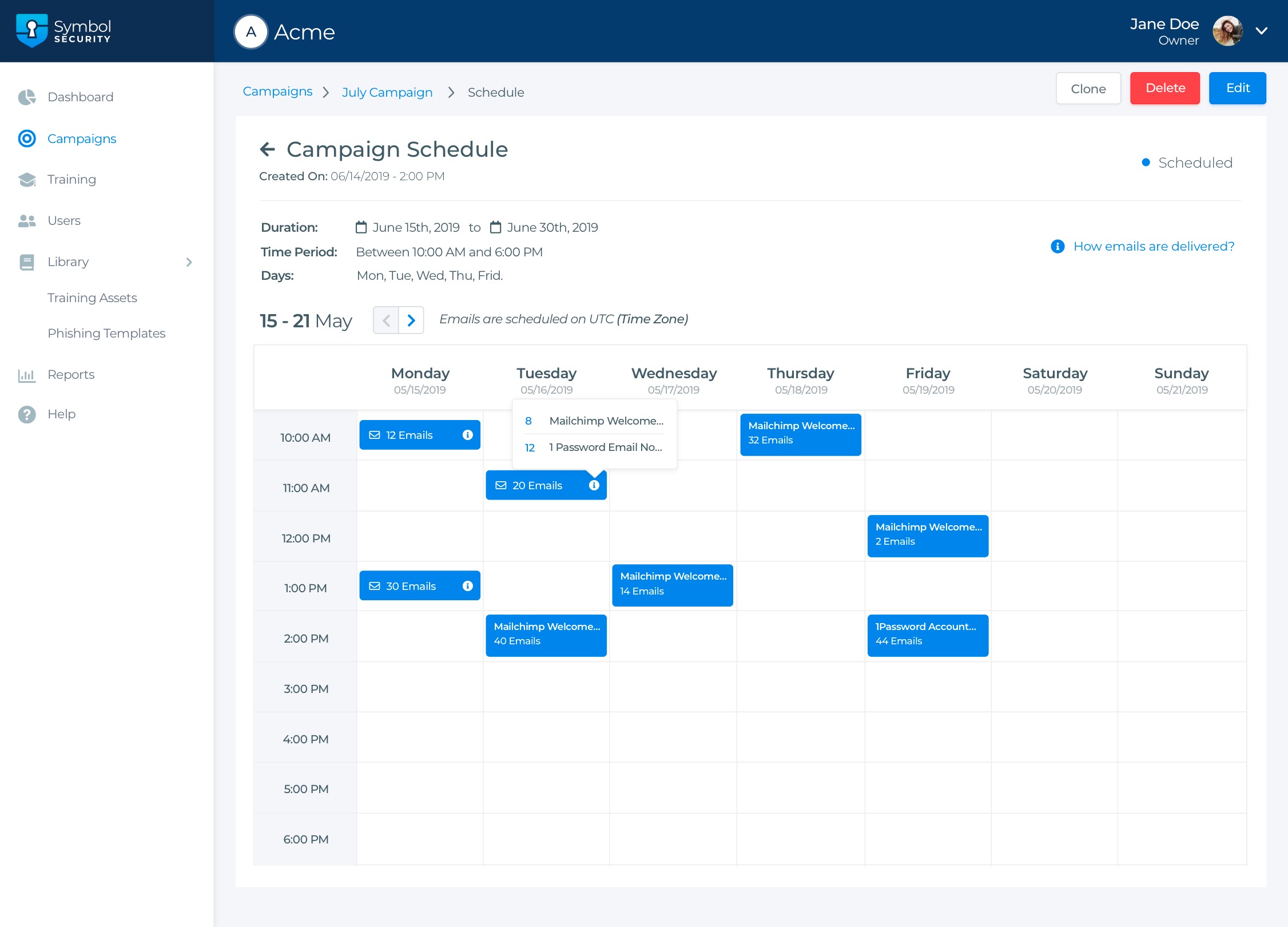 Campaigns with "Draft" status won't show campaign schedule.
C Cristian is the author of this solution article.