Campaign Statistics
Print Created by: Symbol Support
Once you have created a new campaign you will be able to see a detailed view with the statistics regarding the behavior of your users and how they react to phishing templates.
On the screen below you could see how the details of a running phishing campaign looks like: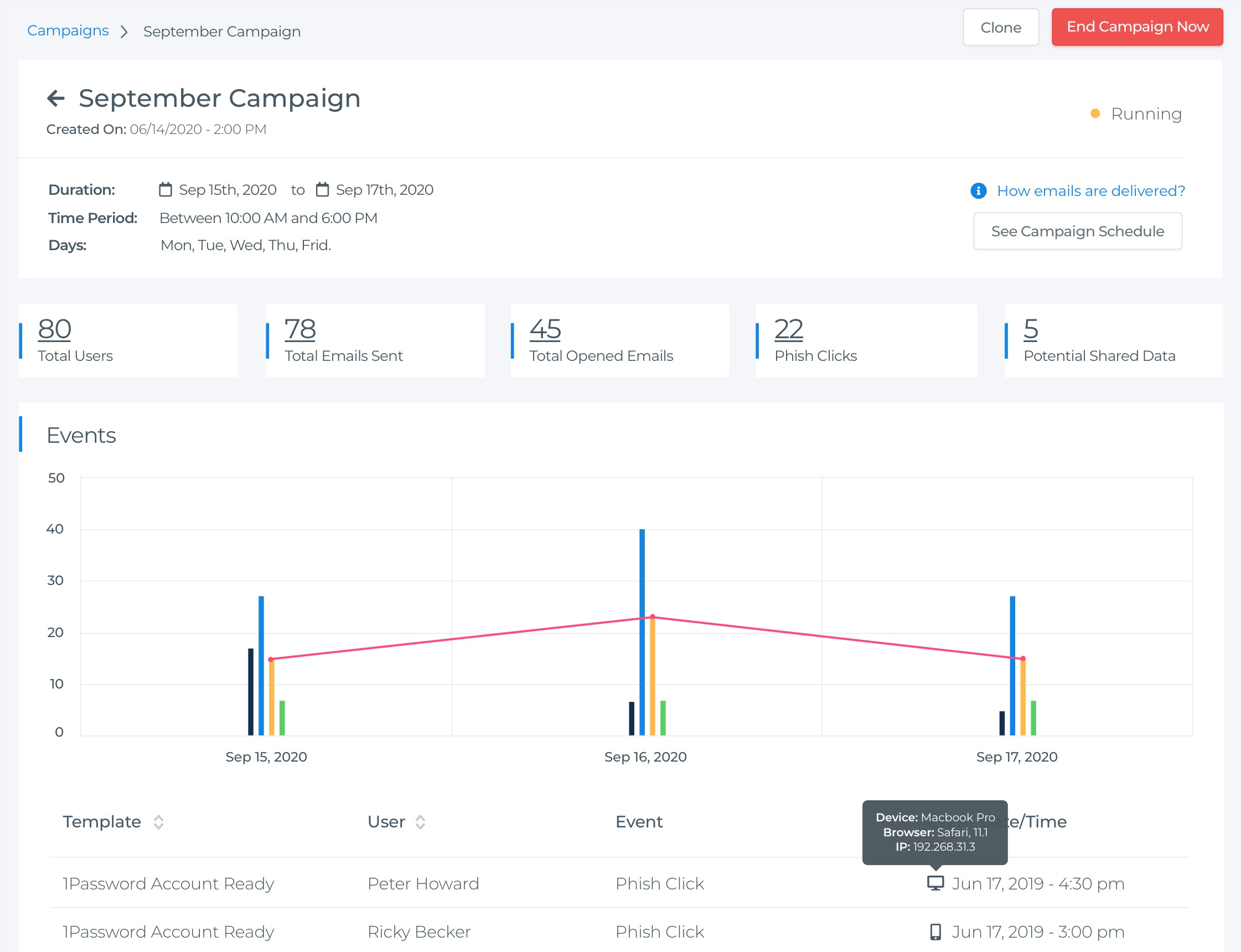 Phishing Events like: emails sent, opens, clicks, and others are updated as soon as the events are generated, however sometimes it may be a lag of up to 30 minutes.
By clicking on most of the events on the chart and users behavior table you will be able to jump into another screen where you can see more details like:
Browsers where events happened.
Devices where events happened.
Date/Time Stamp
IP Address
You can also filter them by specific time periods, users, or templates.
Note: Draft campaigns don't have a preview, unless you start running them.
S Symbol is the author of this solution article.