Smart Training
Print Created by: Cristian Pelaez
This feature is only visible for companies under plans: SymbolSecure and SymbolSecure Managed.
The Smart Training feature allow admins to assign automatic training to users based on their behavior during phishing campaigns.
What does it mean?
Apart from allowing admins to manually assign training courses to their users from the Training page, now Symbol allows them to add conditions when creating a new Short Campaign, such as:
Assign ABC Course after users Click on - XYZ Template.
Assign ABC Course after users Open - Any Template.
It means that once any of the users targeted on the campaign do any of the actions configured on the conditions, then the courses will be automatically assigned.
On those conditions, admins could add smart training on events like:
Open
Clicks
Potential Share Data
Not Open
Admins could also define Due Date periods for each assignment. Given we exactly don't know when emails will be opened or clicked we defined a list of standard due dates:
1 week
2 weeks
3 weeks
No Due Date
See screen below: and see how it works.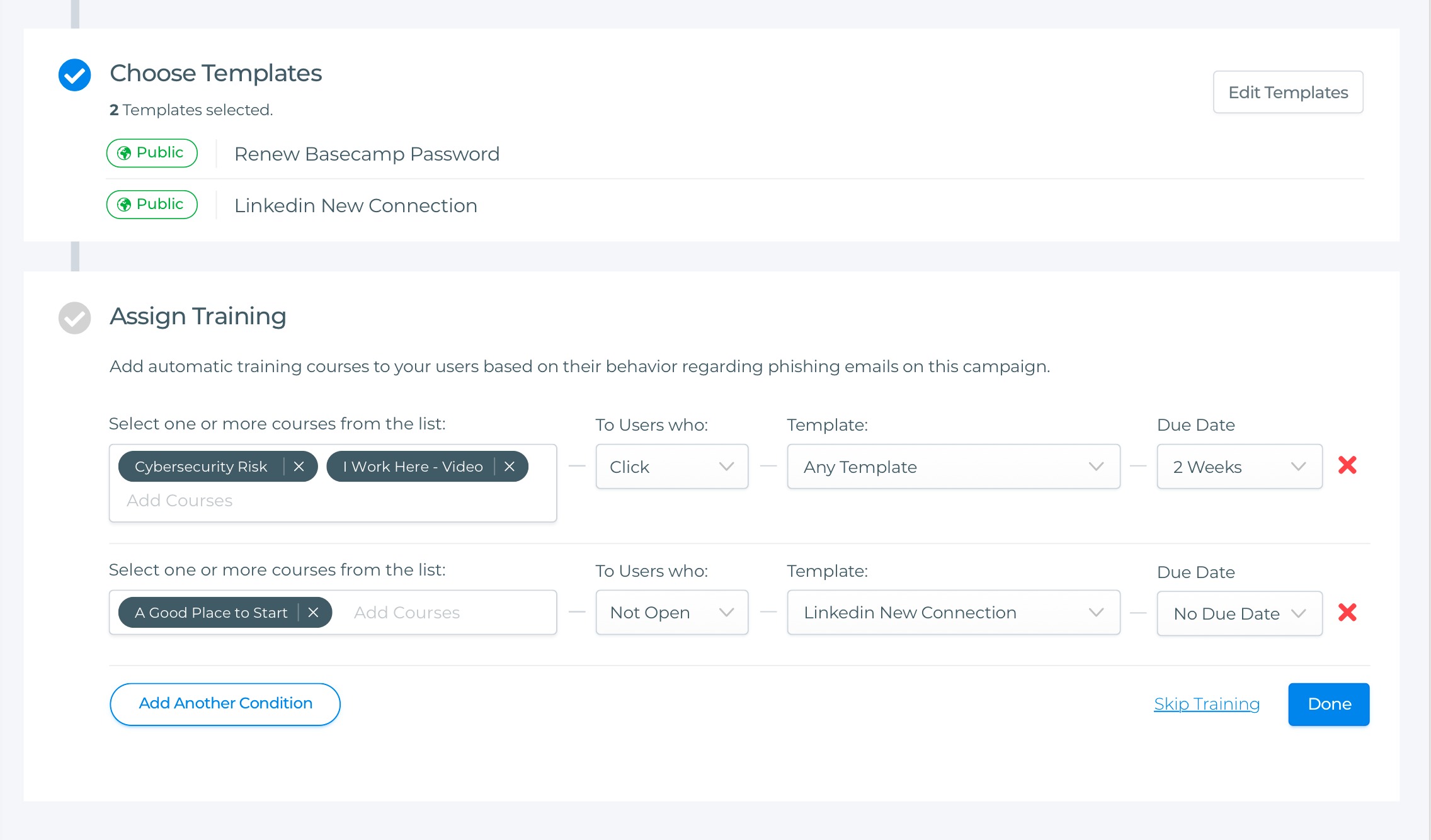 Note: Smart Training could be used on Short Campaigns only.
C Cristian is the author of this solution article.