Cyber Champs. The Symbol-U Gamification - How does it work?
Print Created by: Symbol Support
If you're a user of Symbol University, the Symbol Security LMS or Training platform, and you have Gamification turned 'ON' for your company, you'll note that there is a leaderboard and scoring system that ranks the top 'Cyber Champs' and details a number of points on the header of your page. This number of points is calculated based on different actions that you do within the Symbol University platform and in your other Awareness Training Activities including Domain and Email Threat Alerting, Phishing Simulation, Phish Button accuracy, and other actions as well.
There are many ways to earn or lose points, so it means that your score will be calculated from all your actions, acquiring Positive AND Negative points within your company.
See below for the list of rewards and penalty points, and the Events that determine them: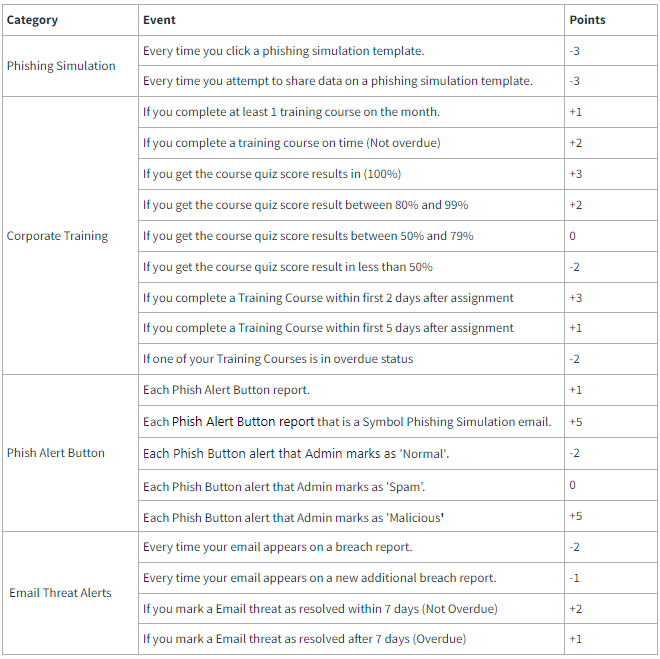 S Symbol is the author of this solution article.